Every manager of an investment fund worth more than USD 100 million is required to submit a quarterly report on its assets (13F). It allows us to find out which companies investors bought or sold during the quarter.
Superinvestor portfolio
As we can learn from Dataroma, which tracks 13F performance, 79 super investors submitted the report. Among them are the following: Warren Buffett or Michael Burry, who became famous for predicting the 2008 crisis.
On average, a superinvestor has 49 companies in their portfolio (median 30). The sector with the greatest weighting at the moment is services (30% of the value of all investments), followed by information technology (16.8%) and the financial sector (15.4%). The biggest favourite was Google (Alphabet), held by 33 of them, accounting for as much as 3.7% of the value of all portfolios of managed funds.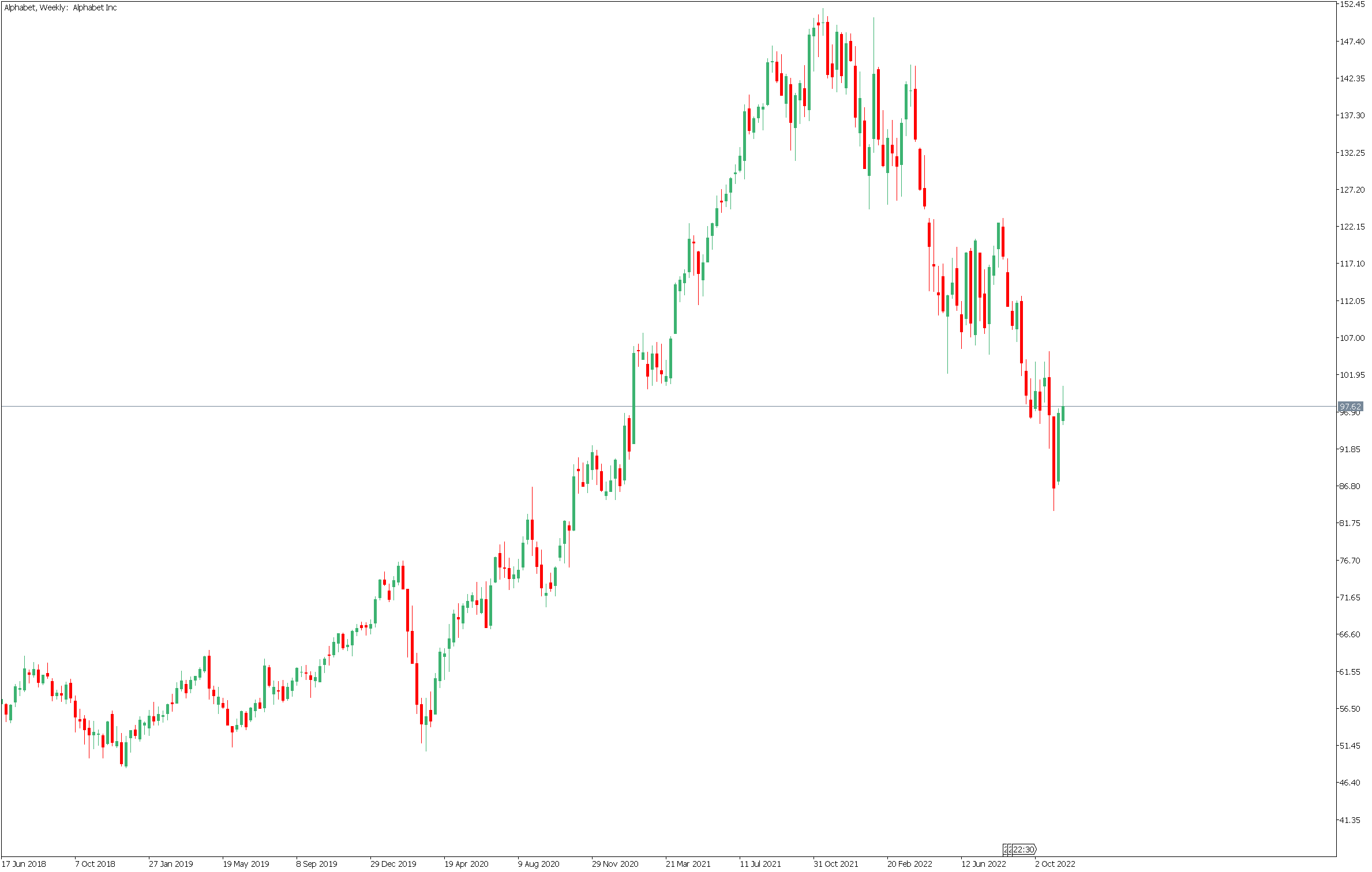 Source: Conotoxia MT5, Alphabet, Weekly
In second place is Microsoft (Microsoft), held by as many as 17 of them, accounting for 2.2% in managed funds. The last place on the podium belongs to Visa (Visa) shares, which 16 of them had assets (1.4% of the value of the funds).
The 5 most popular companies bought by super investors
The 5th most bought stock in Q3 of this year was US technology company Booking Holdings (BookingHldg), which was bought by 8 managers. Its shares are currently held by 11 out of 79 funds.
In 4th place was Google (Alphabet) shares, in which 11 managers increased their position. The largest purchases were made by Chase Coleman of the Tiger Global Management fund, increasing his position, by as much as 147%. It seems that the comparative advantage caused by the huge data sets held by the company is particularly valued by investors.
Third among the most bought companies was Amazon (Amazon), an international technology company focusing on e-commerce, cloud computing, online advertising, digital streaming and artificial intelligence, among others. It was purchased by 11 of the managers, who on average increased its stake by 0.5% in their portfolio.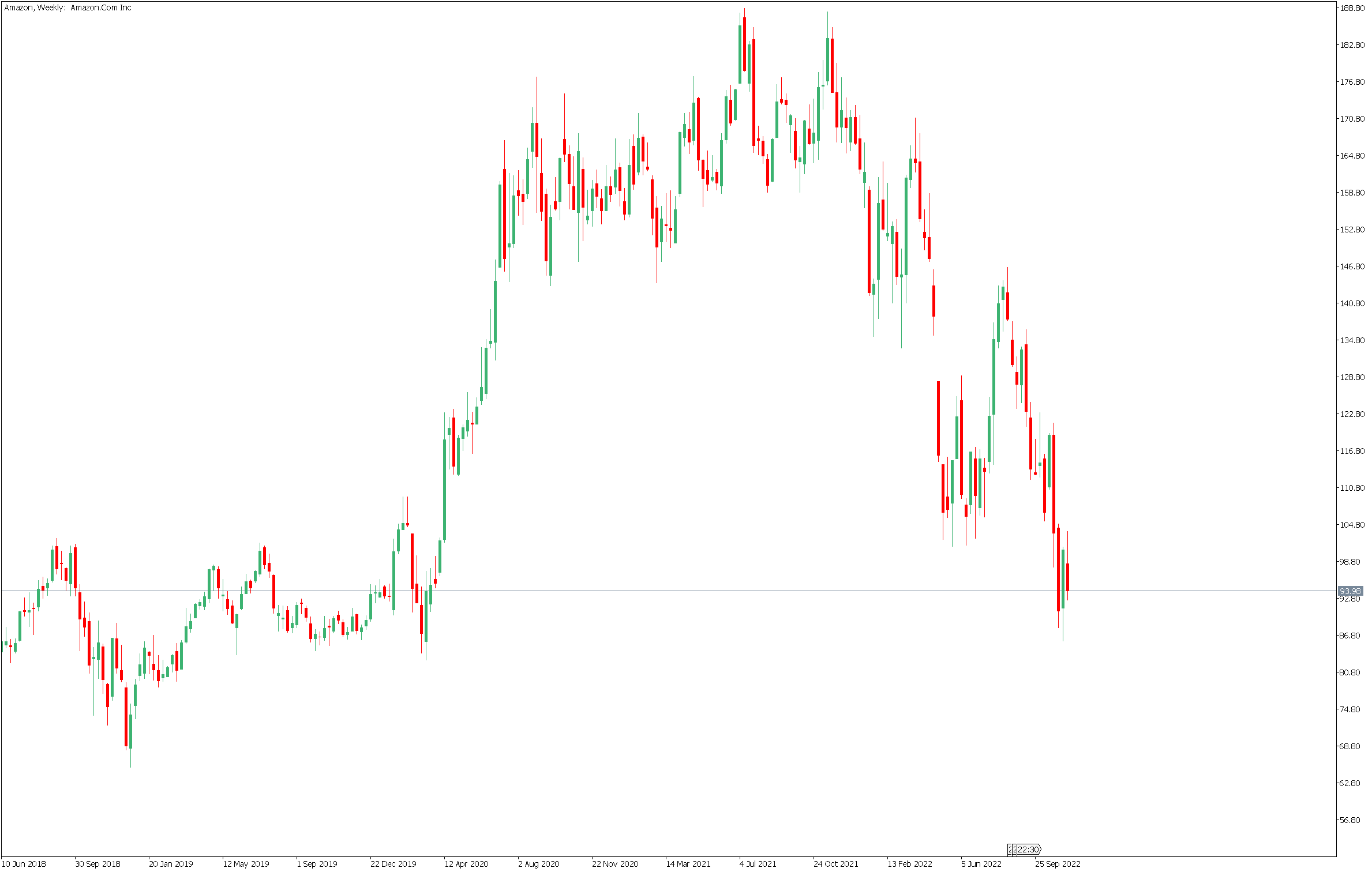 Source: Conotoxia MT5, Amazon, Weekly
In second place, we can see a return to roots by the Bill & Melinda Gates Foundation Trust through the purchase of Microsoft shares. They increased their position on this stock by as much as 4,000%. After this, it represents 26.91% of the portfolio value. A total of 13 managers made purchases in Q3 of this technology giant.
Meta (Facebook) has proved to be the most bought company by 13 funds over the past months. It does not currently appear to have turned out to be the highest-returning investment, as the price has fallen by more than 17% since the last Q3 closing price. However, the company's drastically low valuation against its competitors, as measured by a P/E ratio of 10 (sector average of 39), appears to have proved extremely attractive to the managers.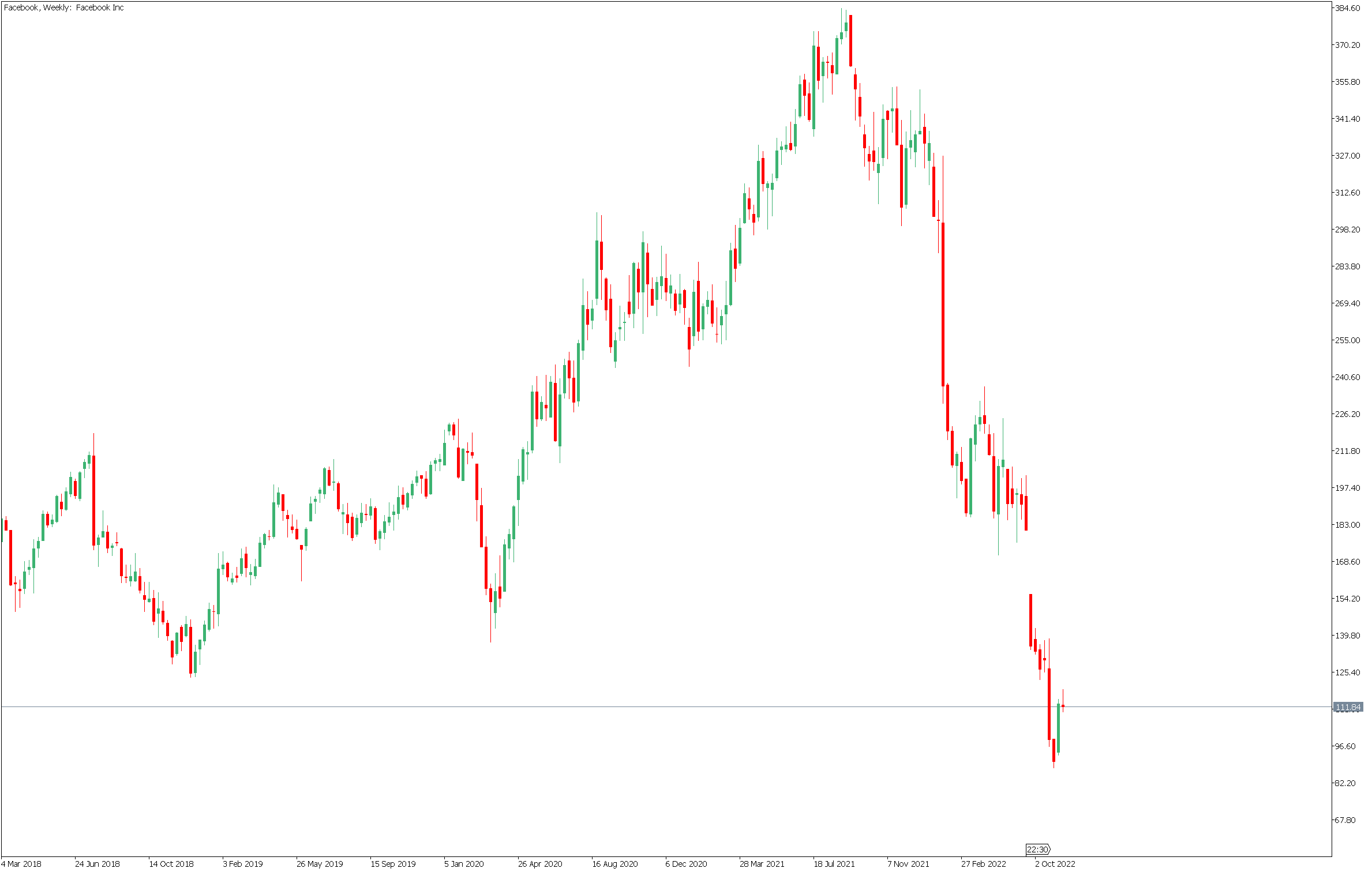 Source: Conotoxia MT5, Facebook, Weekly
The most sold companies by superinvestors
Interestingly, the most frequently sold company turned out to be Microsoft (Microsoft), in which as many as 13 fund managers reduced positions. 9 of them sold Visa (Visa) shares. This was followed ex aequo by 7 funds reducing their positions in shares of Amazon (Amazon), Google (Alphabet) and UnitedHealth Group (UntdHealth).
Grzegorz Dróżdż, Junior Market Analyst of Conotoxia Ltd. (Conotoxia investment service)
Materials, analysis and opinions contained, referenced or provided herein are intended solely for informational and educational purposes. Personal opinion of the author does not represent and should not be constructed as a statement or an investment advice made by Conotoxia Ltd. All indiscriminate reliance on illustrative or informational materials may lead to losses. Past performance is not a reliable indicator of future results.
CFDs are complex instruments and come with a high risk of losing money rapidly due to leverage. 75,21% of retail investor accounts lose money when trading CFDs with this provider. You should consider whether you understand how CFDs work and whether you can afford to take the high risk of losing your money.