The Trading Universe is waiting for you!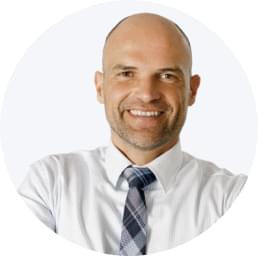 Grzegorz Jaworski
CEO
[email protected]
I'm Grzegorz Jaworski, CEO at Conotoxia Ltd. I'm glad to welcome you to our Trading Universe.
I hope you will really enjoy our unique environment, created with care and thoughts about your comfort and investment results. Let me and my team assist you in your journey through our products, tools, and services.
I'm excited that you joined our community and always eager to listen to you and your opinion. Feel free to mail me directly via the email specified here. Become a creator of our first-ever Trading Universe!
Your journey begins with a single Smart Account
2. Enjoy your Demo Smart
Congratulations, you are in! Watch this 15-second video to discover how to open your first Demo on MetaTrader 5 or cTrader with any virtual balance on it. Check the platform comparison table.
Open Demo
4. Deposit & Withdraw with ease
Watch how to deposit funds to your trading account and to the branded Conotoxia Wallet provided by the Group¢ What is the First Deposit Rule? And how to top up with a banking card? See all the payment methods.
Make a deposit
You can also discover these directions
Q&A
Your questions answered
Read
Video Hub
Daily analytics and How-tos
Watch
Education
Free e-books and courses
Learn
Watch a Conotoxia Ltd. Tour