MetaTrader 5:
Dive into Financial Markets
MetaTrader 5 is one of the most popular and convenient platforms developed especially for discerning clients. It offers comprehensive analytical tools and top-notch trading solutions. Moreover, MT5 aligns with your lifestyle: feel free to trade on mobile, laptop, PC, tablet, and web browsers.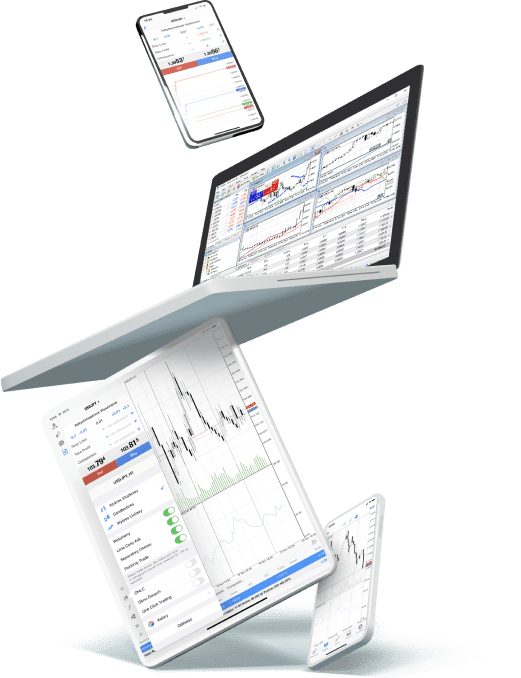 With this powerful platform, you gain access to dozens of the most popular world CFDs, including currencies CFD, stocks CFD, ETFs CFD, commodity CFD, indices CFD, futures CFD, precious metals CFD, and cryptocurrencies CFD. Moreover, you will have access to 2400+ Single Stocks CFD, participate in the demand and supply of the stocks you are trading – and help determine the underlying price! All your Single Stocks CFD and Single ETFs CFD orders will be executed using Smart Order Routing.
The global financial markets are at your fingertips now!
Supreme solutions
Take your trading to the next level with prime easy-to-use tools appreciated by millions of users.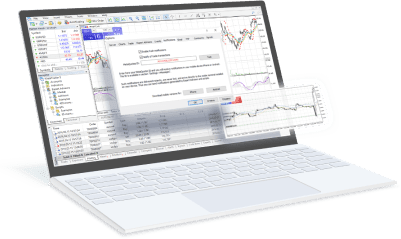 High transparency
Examine your past trading performance and analyze your results: all order details are displayed in the detailed transaction history.
In-depth analysis
See the whole market picture with 21 timeframes, check the built-in news feed, analyse price movements with 38 proven indicators, and add any custom ones.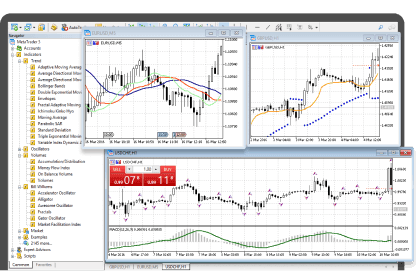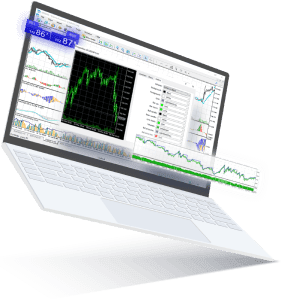 Tailored platform space
Modify the MT5 layout in line with your preferences and trading style. You can open up to 100 charts simultaneously, change colour schemes, and use advanced drawing tools.
Automated Trading
Use the state-of-the-art MQL5 programming language: you can develop your own robots and advisors, test strategies, and automate them. Check the integrated MetaTrader Market, the world`s largest store of trading applications!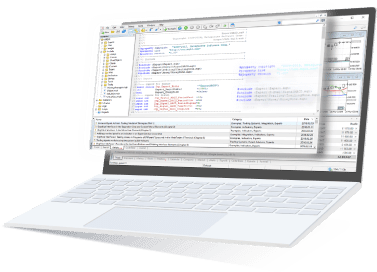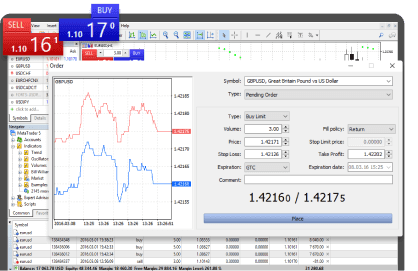 Extensive order types
Trade the way you like, defining entry and exit levels. The MT5 alerts will help you stay informed about all of your account events.