Since Sunday, the football World Cup in Qatar has captured the attention of fans. This could have the effect of increasing interest in football. With this in mind, let's have a look at how we could invest in sport. Could this currently be a good decision?
Investment in football clubs
One of the largest listed football clubs is England's Manchester United (ManUnited), currently valued at around US$2.1bn. The company has been reporting quarterly net losses since Q1 2020. What's more, its debt-to-asset ratio appears to be of concern, which was as high as 4.16 in the latest quarter (previously 2.31), the highest reading since the start of financial reporting. Currently, according to a ranking conducted by FootballDatabase, the team owned by the company is ranked 19th in the world and seventh in the country.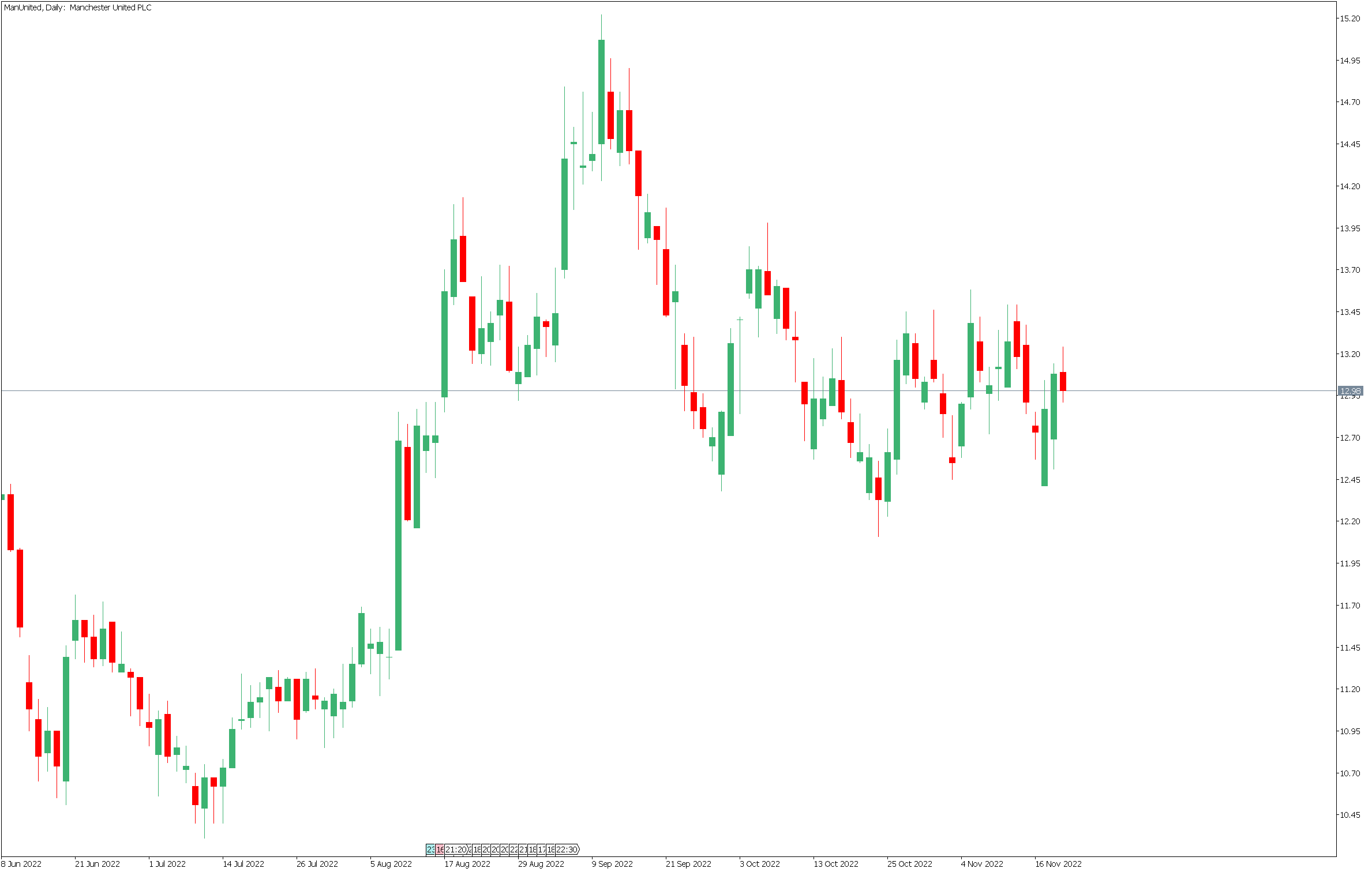 Source: Conotoxia MT5, ManUnited, Daily
The second company in terms of capitalisation is Italy's Juventus (Juventus) currently worth around USD 689 million. Since 2018, we could notice a series of net losses with it. The team is ranked 20th in the world and fourth in its league according to FootballDatabase. The last publicly listed football team is Borussia Dortmund (BiorussiaDo), valued at around USD 380 million, which is currently ranked 28th globally and 5th in the Bundesliga. Financially, it appears that this club, like its predecessors since 2020, is recording losses.
Investments in specific football clubs after the outbreak of the coronavirus pandemic do not appear to be profitable. This may be due to the fact that a significant part of the football clubs' revenue comes from the sale of tickets and match tickets, which has significantly reduced their profitability during the pandemic period and forced the companies into excessive debt, and these debts may remain for years.
Is bookmaking a vein of gold?
During the gold rush, the biggest money was not made by prospectors of the precious metal, but by sellers of, for example, shovels and pickaxes. For this reason, let us look at businesses that could make money indirectly from the popularity of sporting events. One such example could be bookmaking companies, which offer the possibility of betting on the results of matches.
The first example is the international sports betting and gambling company Entain (Entain). It includes the brands betandwin, Coral, Ladbrokes, PartyPoker and Sportingbet. The company is valued at $7.7bn and boasts revenue growth of 7% y-o-y. and earnings per share EPS growth of more than 400%, from 0.1 to 0.41. The company's business is predominantly online and has been consistently cash flow positive from operations since 2018, which seems like a good sign.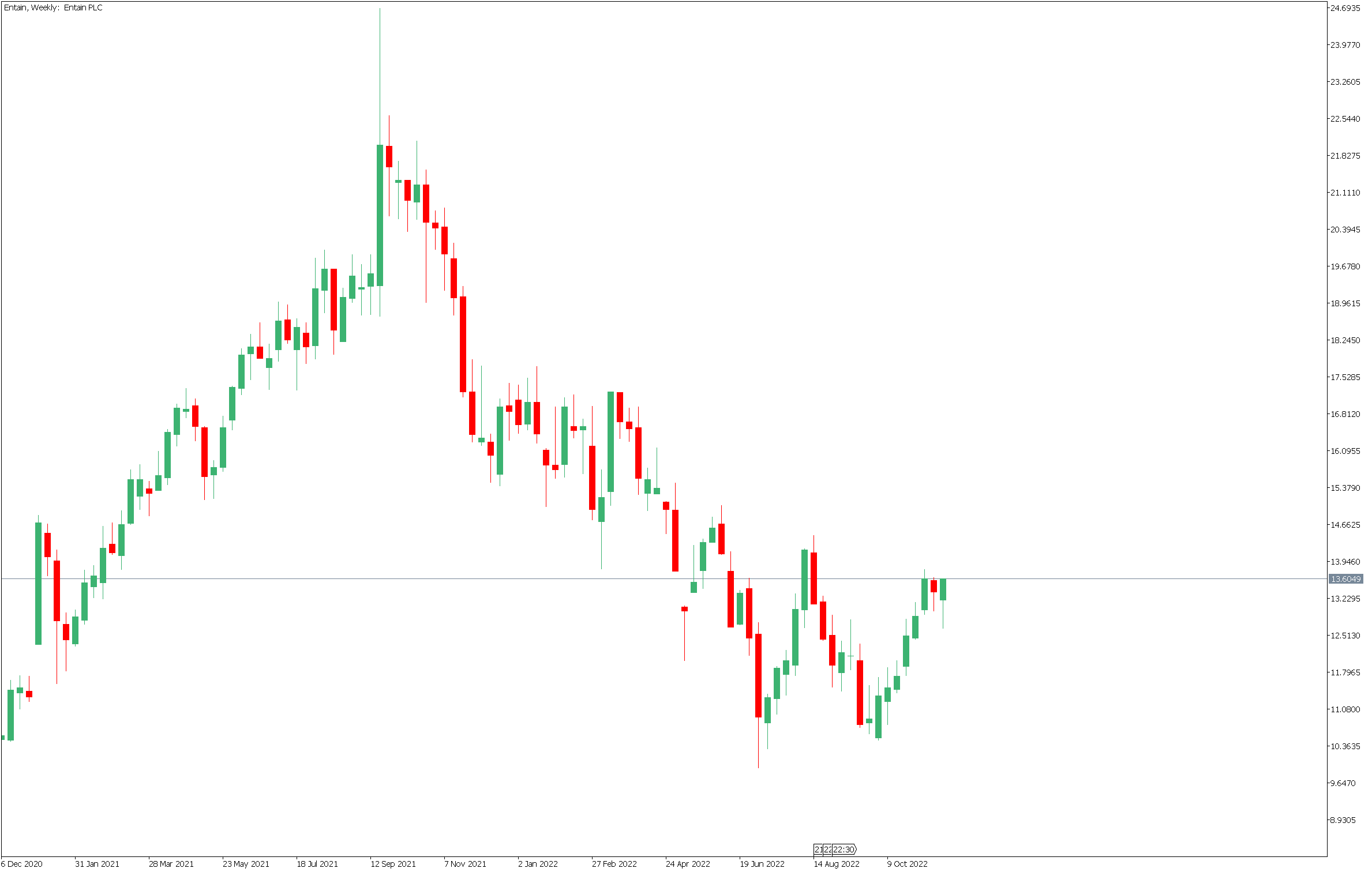 Source: Conotoxia MT5, Entertain, Weekly
The company 888 Holdings (888) owns several popular gambling brands and websites, including 888sport, 888casino and 888poker. Valued at $440 million, the company achieved revenue growth of 15% year-on-year. However, the low net margin of around 6.9% may seem worrying. However, the company, like its predecessor, boasts continuously positive cash inflows from its operations.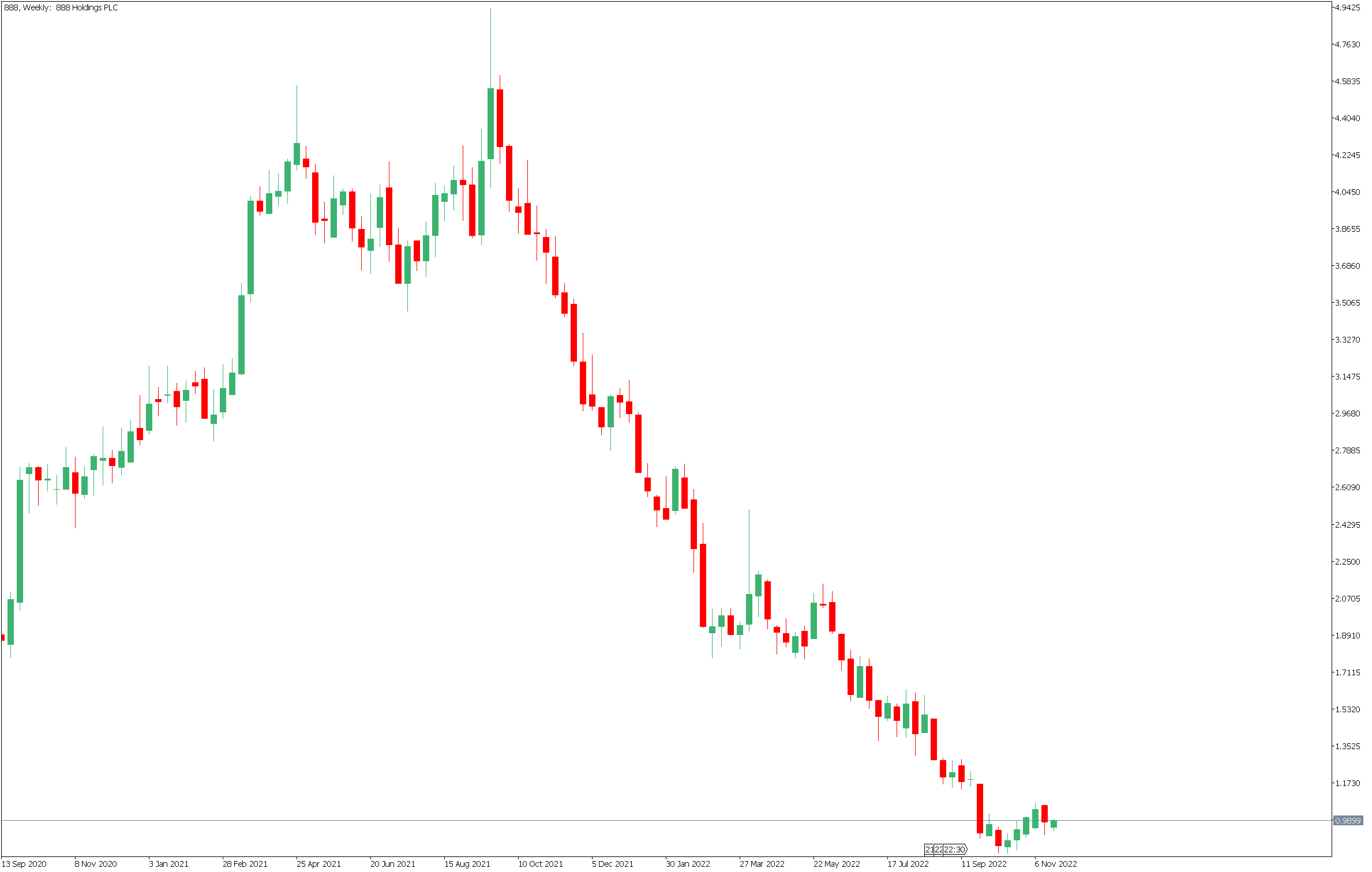 Source: Conotoxia MT5, 888, Weekly
Grzegorz Dróżdż, Junior Market Analyst of Conotoxia Ltd. (Conotoxia investment service)
Materials, analysis and opinions contained, referenced or provided herein are intended solely for informational and educational purposes. Personal opinion of the author does not represent and should not be constructed as a statement or an investment advice made by Conotoxia Ltd. All indiscriminate reliance on illustrative or informational materials may lead to losses. Past performance is not a reliable indicator of future results.
CFDs are complex instruments and come with a high risk of losing money rapidly due to leverage. 75,21% of retail investor accounts lose money when trading CFDs with this provider. You should consider whether you understand how CFDs work and whether you can afford to take the high risk of losing your money.